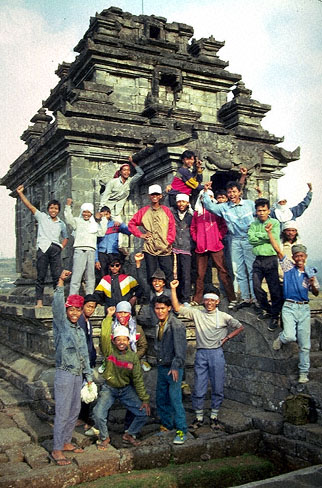 DIENG PLATEAU TEMPLE JAVA INDONESIA
"DIENG TEMPLE BOYS"
THIS IS ONLY A 276 KB FILE. ANTHROARCHEART.ORG SELLS INEXPENSIVE DIGITAL FILES IN THE HIGH RESOLUTION OF 18 +MEGA BYTES; TO SEE WHAT AN 18MB FILE OF THIS IMAGE WOULD LOOK LIKE ON THE NET PLEASE GO TO IMAGE MAP BY CLICKING ON ABOVE HYPERLINK.
FOR INEXPENSIVE STOCK PHOTOGRAPHY OF ANTHROPOLOGY ARCHAEOLOGY and ART; GO TO: BACK
WWW.ANTHROARCHEART.ORG Copyright © 2016 Philip Baird ALL RIGHTS RESERVED
This Image was Saved at LOW RESOLUTION; ORDER the Much LARGER-More DETAILED ~4.5/18/45+ MB ROYALTY FREE VERSIONS (AS LOW AS $5.00 each!)
DOWNLOAD OR ANY IMAGE USE WITHOUT FULL PAYMENT AND PERMISSION IS PROHIBITED.
Permission to Download--Copyright Notice--Use License--About Royalty Free--About Digital Images