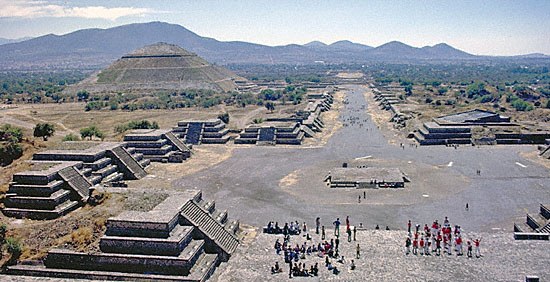 "Avenue of the Dead" at TEOTIHUACAN Mexico - Temple Mounds were placed
along the Avenue at exact ratios to the distances to all of the Solar Systems planets!
FOR STOCK PHOTOS ANTHROPOLOGY ARCHEOLOGY and ART; GO TO BACK
WWW.ANTHROARCHEART.ORG Copyright © 2016 Philip Baird ALL RIGHTS RESERVED
This Image was Saved at LOW RESOLUTION; ORDER the Much LARGER-More DETAILED ~4.5/18/45+ MB ROYALTY FREE VERSIONS (AS LOW AS $5.00 each!)
DOWNLOAD OR ANY IMAGE USE WITHOUT FULL PAYMENT AND PERMISSION IS PROHIBITED.
Permission to Download--Copyright Notice--Use License--About Royalty Free--About Digital Images