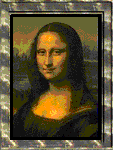 Hundreds of Works of Art by the Classical Masters will soon be available in digital format from AnthroArcheArt.Org
*WE NEED SPACE ON A SERVER FOR OUR IMAGES ! contact us with any ideas.
These Web files will also be supplemented with Notes &Lectures on comparative art & art history by the late Professor Philip Baird Sr. (Harvard & Columbia Universities).
IMAGES of ANCIENT WORLD ART HYPERLINK / INDEX
FOR INEXPENSIVE STOCK PHOTOGRAPHY OF ANTHROPOLOGY, ARCHEOLOGY, ART and MORE- GO TO:
WWW.ANTHROARCHEART.ORG Copyright © 1999-2016 Philip Baird ALL RIGHTS RESERVED.
DOWNLOAD OR ANY IMAGE USE WITHOUT FULL PAYMENT AND PERMISSION IS PROHIBITED.
Please Use the Browser BACK/FORWARD Buttons to Navigate